What is Shockwatch?
For customers who need to ship fragile, expensive, or sensitive items, they may want more control over their items during shipment and delivery. It is challenging to assure customer satisfaction with safety in their fragile goods; however, Shockwatch can be one of the accurate solutions. Shockwatch is a kind of impact indicator for detecting and indicating a magnitude of shock during shipment. Shockwatch Indicators can alert you to possible mishandling and shipping damage to packages during shipment, and can reduce carrier damage.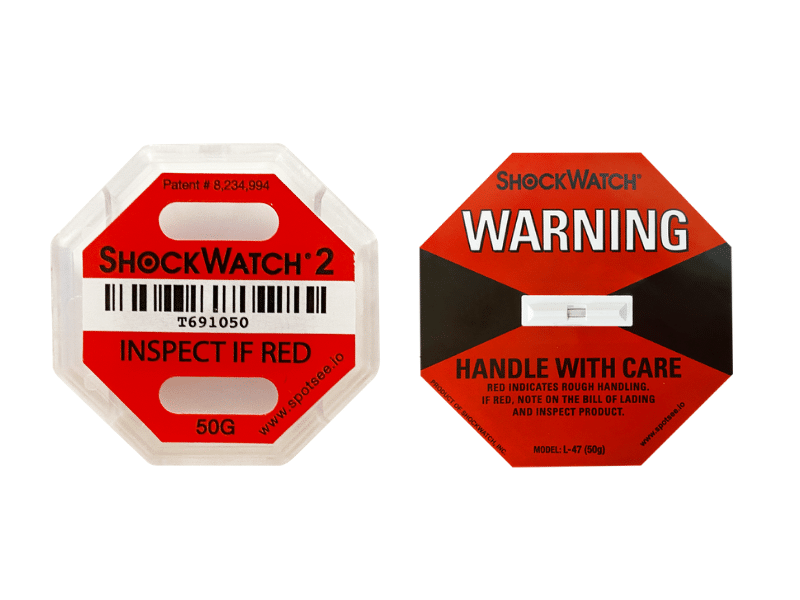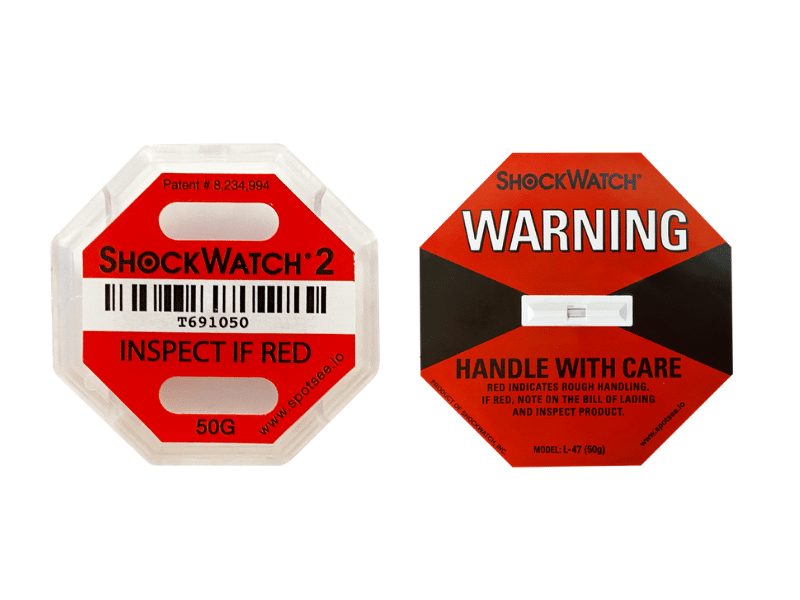 How does Shockwatch work?
Shockwatch tubes are mechanical so they can work without power supply and not result in power consumption. Shockwatch tubes feature high visibility so when an impact occurs, they will turn red,  indicating potential damage, and can not be reset or reused. Because of this feature, Shockwatch indicators provide customers with undeniable evidence on impact.  In addition, Shockwatch indicators are well-designed so customers do not need to worry about normal movement to activate the Shockwatch.
Based on the level of impact your items can bear, Shockwatch indicators are available in a variety of different sensitivity levels for customers to choose, and it ranges from 25 G to 100 G. 
Guide

 

0-.03m³

0.03-.14m³

0.14-.42m³

0.42-1.42m³

1.42+m³

0-4.56KG

L-30(100G)

L-30(100G)

L-35(75G)

L-35(75G)

L-35(75G)

4.56-11.34KG

L-30(100G)

L-35(75G)

L-35(75G)

L-47(50G)

L-47(50G)

11.34-22.68KG

L-35(75G)

L-35(75G)

L-47(50G)

L-47(50G)

L-55(37G)

22.68-45.36KG

L-35(75G)

L-47(50G)

L-47(50G)

L-55(37G)

L-55(37G)

45.36-113.40KG

L-47(50G)

L-47(50G)

L-55(37G)

L-55(37G)

L-65(25G)

113.40-453.59KG

L-47(50G)

L-47(50G)

L-55(37G)

L-65(25G)

L-65(25G)

>453.59KG

–

L-55(37G)

L-65(25G)

L-65(25G)

L-65(25G)
| | |
| --- | --- |
| Spec | Product |
| 25G(L65) | |
| 37G(L55) | |
| 50G(L47) | |
| 75G(L35) | |
| 100G(L30) | |
How do you use Shockwatch Indicators?
As mentioned earlier, Shockwatch tubes can be directly embedded into products like electric appliances, medical devices, computer equipment, furniture, glasswork, and so on.
Besides the Shockwatch tube, the Shockwatch label is another kind of Shockwatch Indicator that is also popular and widely used among customers.Follow the instructions to mount the Shockwatch labels, you will find that it's easy to initiate the process.
● Find a flat surface on the right edge of your carton or product packaging being handled, and attach the Shockwatch label to it.
● Always place the Shockwatch label on the longest side of your item.
● The heavier the item is, the lower you should mount the label.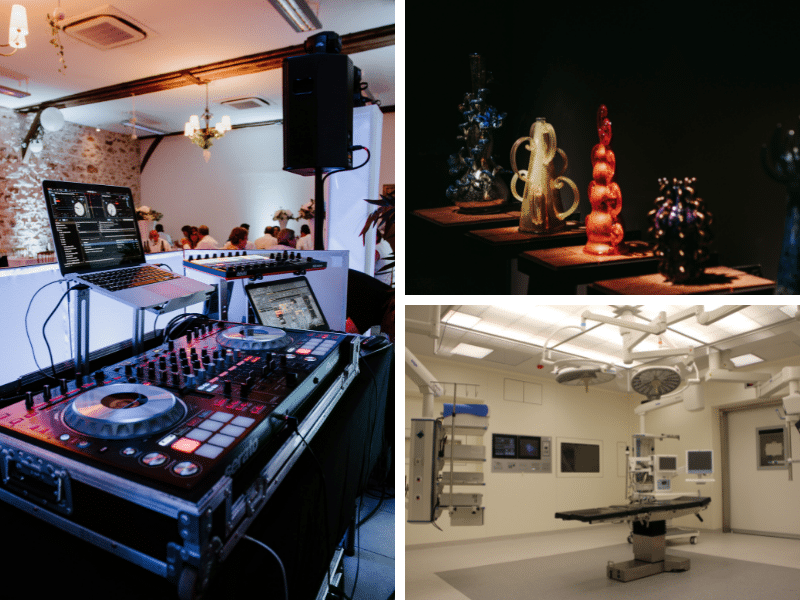 Why do you need Shockwatch?
Customers must know that hidden shipping damage could lead to delays and warranty repair, and what's worse, it could seriously injure a company's reputation. Mounting Shockwatch labels on your items can not only indicate mishandling during shipment but prevent the shipping damage because couriers can immediately know the item requires additional care during shipping. 
● To reduce mishandling and loss during shipping
● To provide undeniable evidence on impact
● To alert recipient to inspect items
● To identify trouble spots in supply chain and have quality assurance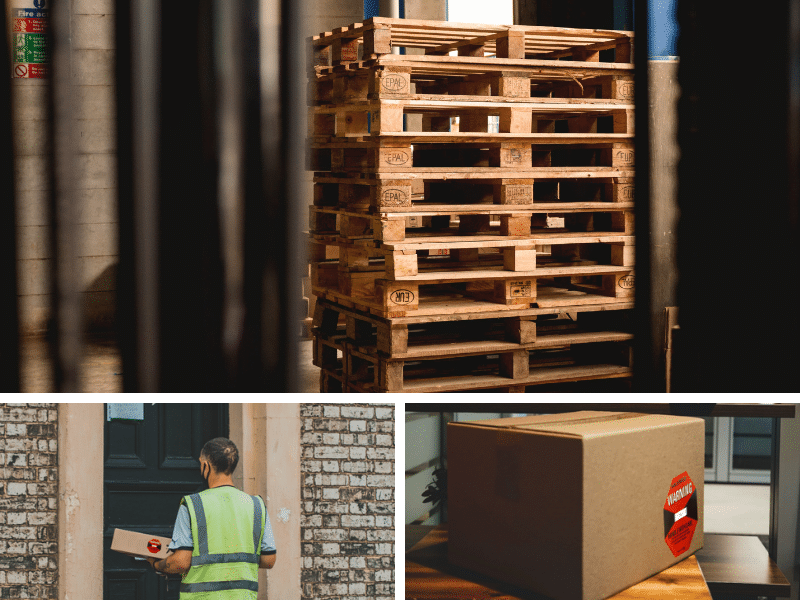 Where to buy Shockwatch Indicators?
Welcome to contact us for more information about Shockwatch Indicators!
| | |
| --- | --- |
| Email | info@wan-yo.com |
| Tel | +886-2-2698-8900 Ext. 12 |
| Skype | info@wan-yo.com |
| Online Service | Contact form |