Hundreds of thousands of companies all over the world have been partnering with Wan-Yo for decades. See how one of them met us.
Industry: Medical equipment
 (MRI machines, CT scanners, X-ray devices, etc.)
Solution from Wan-Yo: shock indicator
Challenge for the medical equipment industry
The surging shipping cost is one of the critical challenges in the medical equipment industry that we desperately need a solution. Apart from the pandemic, we have to provide these medical devices with supreme security through every single stage of the process, which is the main reason why we spend a great deal of money on delivering.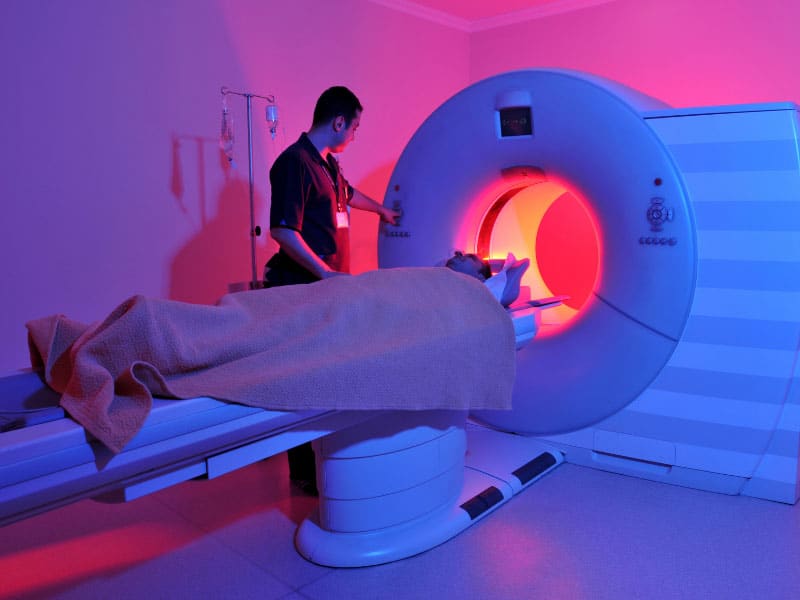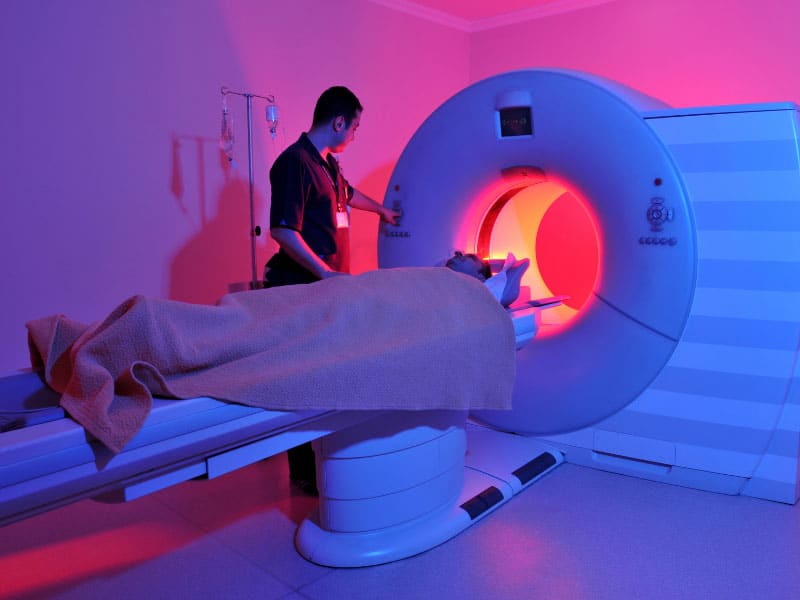 Customized packaging
To achieve our most important goal, ensure our customers receive intact and well-functioned items, we have to prepare customized packaging for our diverse medical devices with different sizes and shapes, and some of them are extremely heavy. With these pricey customized packaging, we can somewhat protect the items from abrasion, moisture, and extreme temperature change.
Find the trustworthy shipping company
It takes plenty of time to find a trustworthy shipping company. Since we have a bunch of medical devices, like diagnostic, surgical and lab equipment, CT scanners, lasers, X-ray devices, and MRI machines, we need different shipping companies as our partners. However, it takes us time to find one reliable shipping company, and also costs money to try cooperating with different companies, especially when they are not qualified.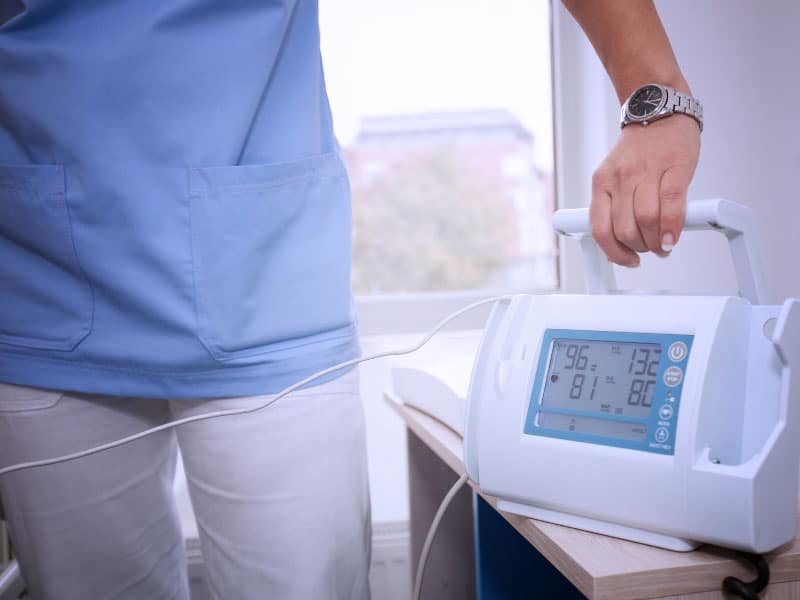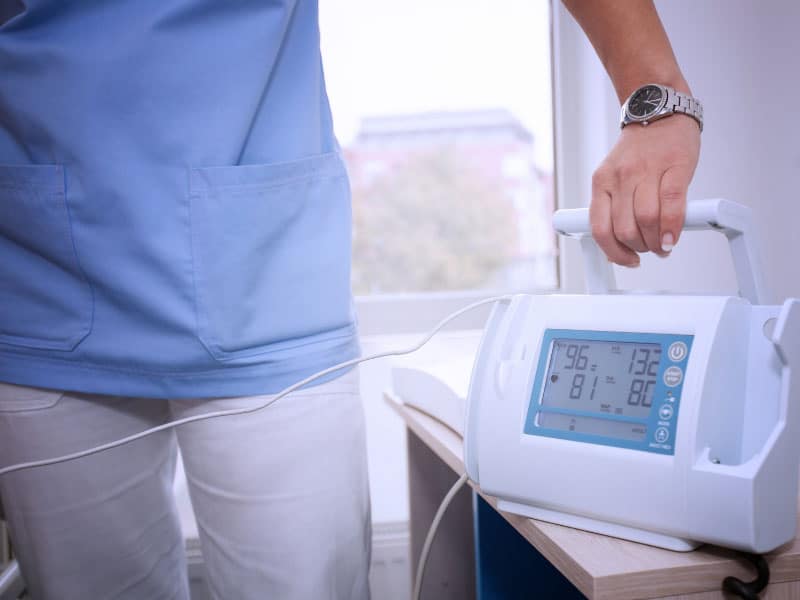 Frequent shipping damage on expensive devices (MRI machine, CT scanner)
Last but not least, shipping damage is the most tricky factor resulting in high shipping cost. Since MRI machines, CT scanners, and other high-cost devices are so sophisticated, once the shipping damage occurs, we have to deal with expensive inspection, repairs, additional freight costs for reshipment, replacement, and even worse, total refund and loss of the customers for good.
Among all the factors that cause the surging shipping cost, decreasing damages during shipping should be our priority. Not only because it accounts for the largest proportion of the expense, but because it could do harm to our business reputation.
Best solution to prevent delivery damage- shock indicator
To prevent our delicate, sophisticated, and expensive medical equipment from damage during transit, we turn to Wan-yo for solutions.
They are experienced for this kind of problem, and so professional that they could recommend the best solution once we elaborate our situation that we are suffering from losses due to shipping damage.
The solution they provide is the shock indicator, and we adopted the use of the indicators on the most valuable products, MRI machines and CT scanners, to  start tracking and monitoring.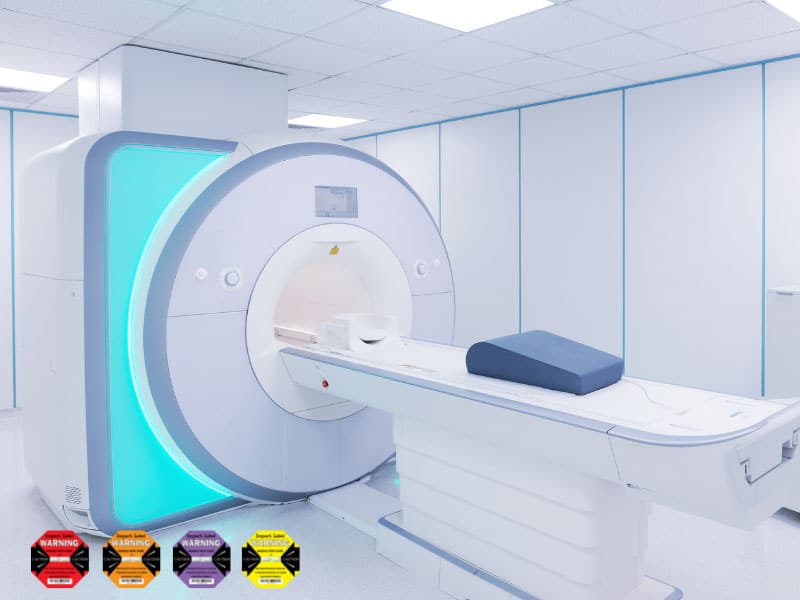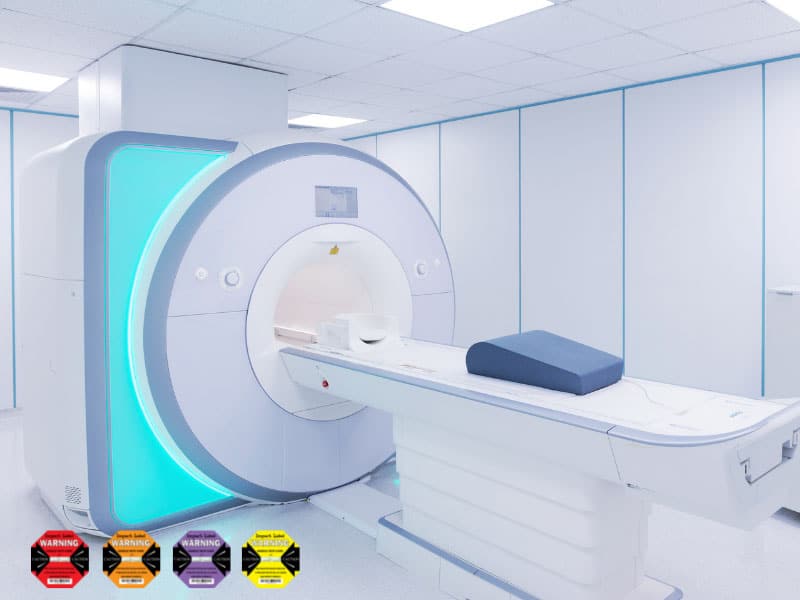 Shock indicator stickers are so conspicuous that the handlers could notice and take good care of the items. Because most of the forwarding agents all over the world are familiar with Wan-yo's shock indicator, they know how to handle it with supreme care. They've pretty much developed the standard operating procedure.
(1) Make sure the shock indicator device is not activated before moving or handling the item. By doing so, they could avoid taking the blame for others and false accusations.
(2) After they start handling the goods, they will take utmost care because they know they are monitored, and mishandling is unacceptable. Shock indicator is a powerful visual deterrent for handlers.
(3) Since shock indicators are tamper free and cannot be reset, once a shock occurs and the indicator turns red, the handler has to make a notation, note date/time, and sign on the document.
Furthermore, these devices are so delicate that even a slight shock could cause malfunction, which is actually a matter of life and death. Hence, shock indicators could help identify if a shock occurs during transit, and then we could make decisions to prevent our customers from receiving damaged goods.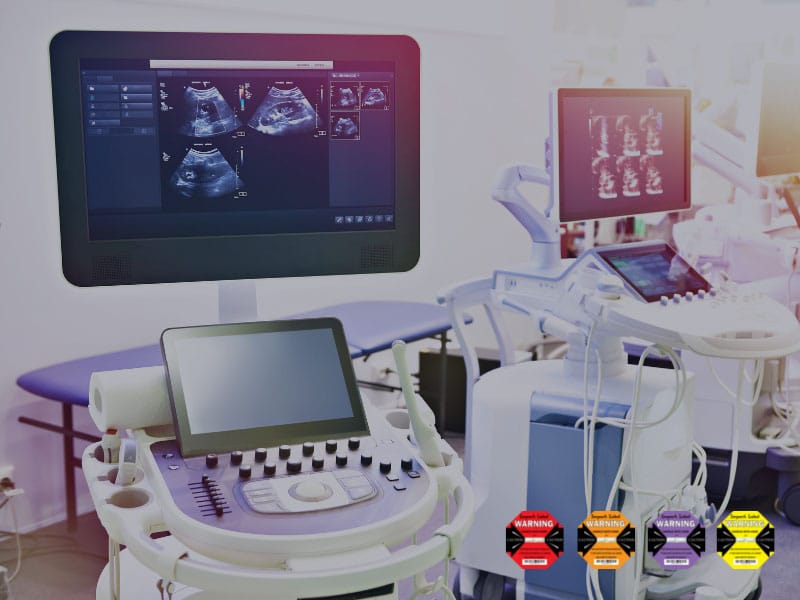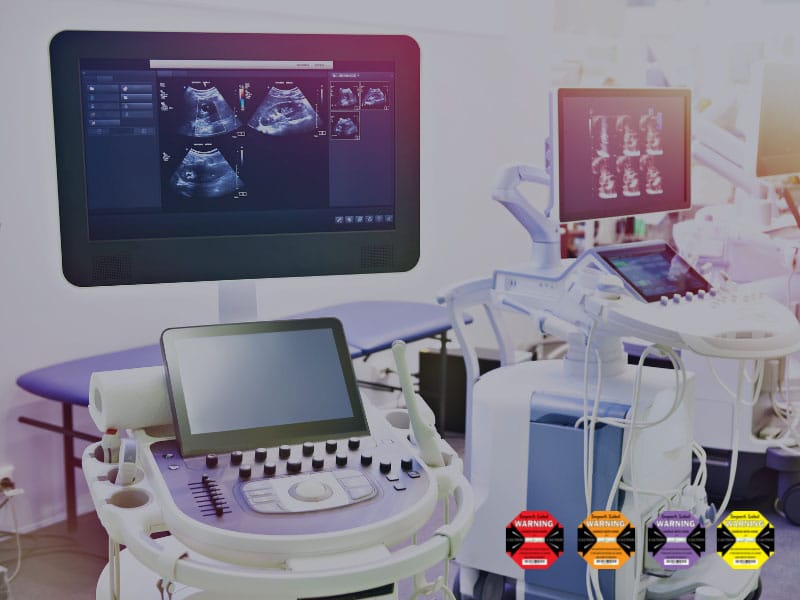 We didn't expect this low-priced sticker could be so effective and efficient for us to solve the tricky problem. After the first batch applied the shock indicators, we know immediately that decreasing delivery damage and shipping cost is possible.