2020 is coming to an end. Have you prepared a warm and practical gift for your family and friends?
How do you prepare a Christmas gift that makes family and friends feel warm far away?
We recommend applying impact indicators and tilt indicators on your parcel, the 2 indicators can warn and remind handlers to deliver your gifts "handle with care" and prevent mishandling. Your family and friends are full of joy as receiving your gifts.
This year, Santa Claus uses pallet cushions on the seld to reduce vibration because he found some gifts were broken when he delivered gifts from door to door. The pallet cushion not only makes his seat comfortable but also guards kids' wishes!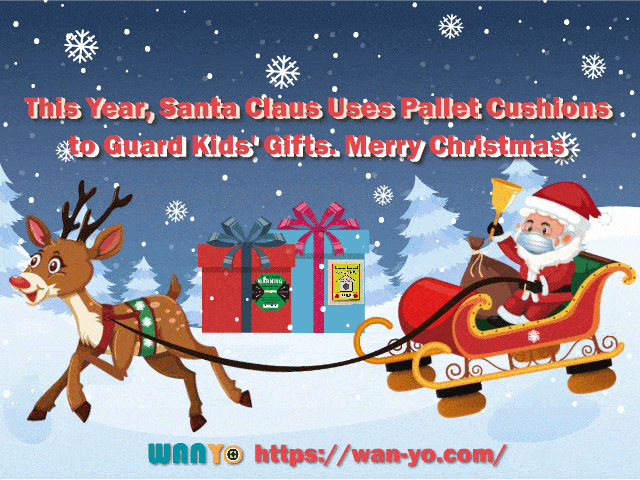 The staff of WAN-YO wishes everyone peace, joy, and health.
Merry Christmas!