ISO 9001 is recognized as an international quality management system standard. Companies can ensure the stability of operating system quality, take precautions and identity mistakes in advance after importing ISO 9001 system. It can reduce business risks and improve profitability.
Since WAN-YO certified ISO 9001: 2015 quality assurance certification in May 2020, it is not just a quality management, but multiple effects that brings efficiency to the enterprise organization and improve customer satisfaction.
The honor of ISO 9001 certification is all staff in WAN-YO. In the future, we will continue to import the highest quality system to improve customer service quality.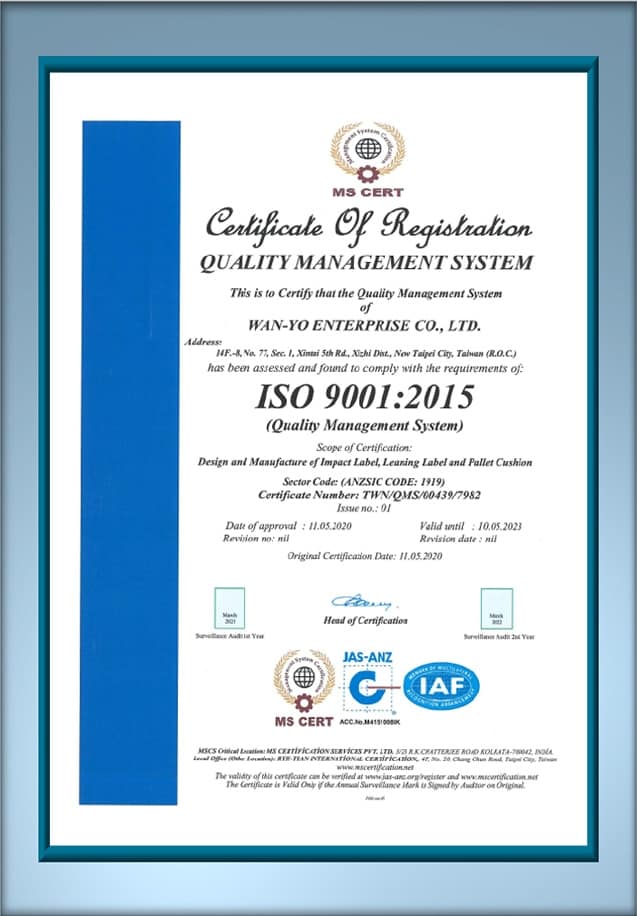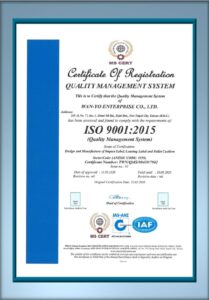 Quality Management System
From R&D, production, sales, and after-sales, a complete supply chain ensures our customers have the highest quality service.