Dear Valued Customer,
In the past years, we truly appreciate your contiguous support for WAN-YO.
Due to the recent increase in business volume, our company decided to set sales@wan-yo.com as a general consulting.
Should you need to contact Deborah, the sales manager, please directly email wy@wan-yo.com.tw.
The contact info has already updated in the contact section.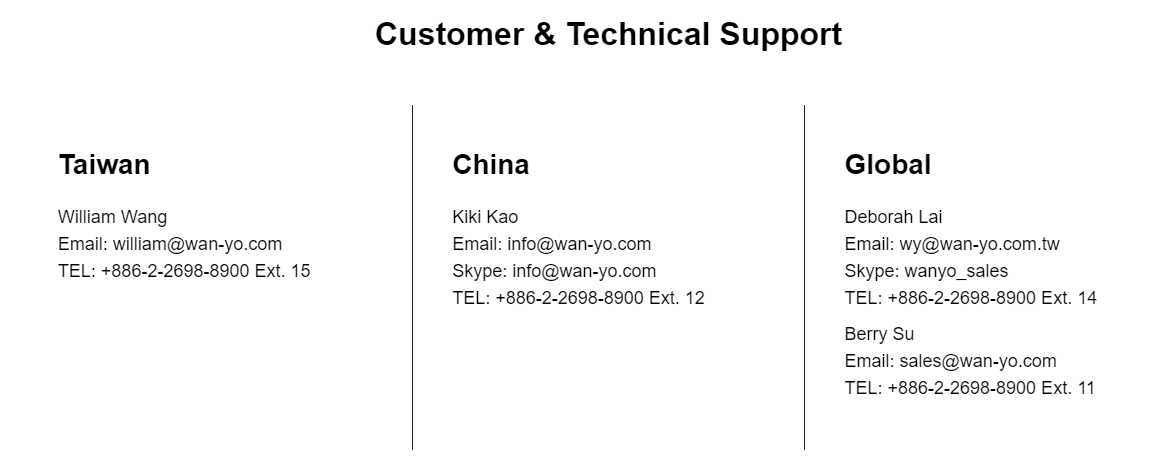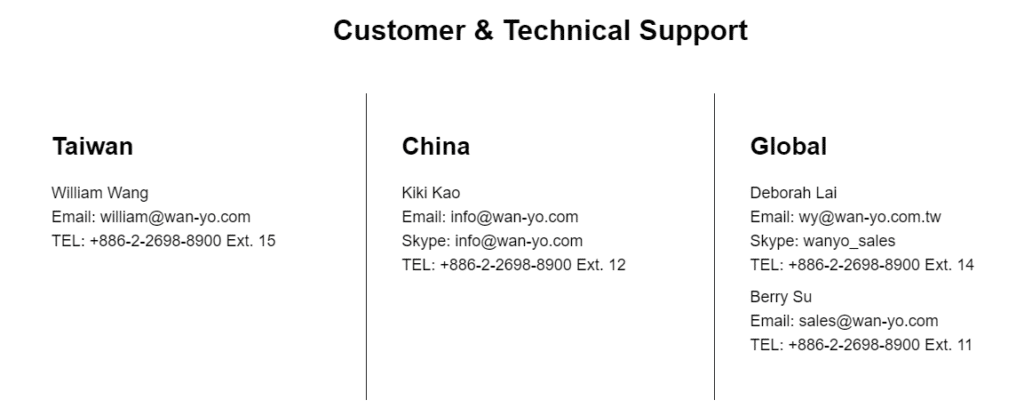 For any further questions or concerns, please contact us.
Thank you for your time and patience.
Sincerely,
WAN-YO ENTERPRISE CO., LTD.