What is cargo damage?
No matter what industry you are involved in, as long as you ship items, you must know what cargo damage is. When shipping items from factories, domestically or overseas, there is always a risk that cargo damage occurs because accidents could happen during such a long journey and things may go out of human control; therefore, chances are you may fail to satisfy customers with intact products.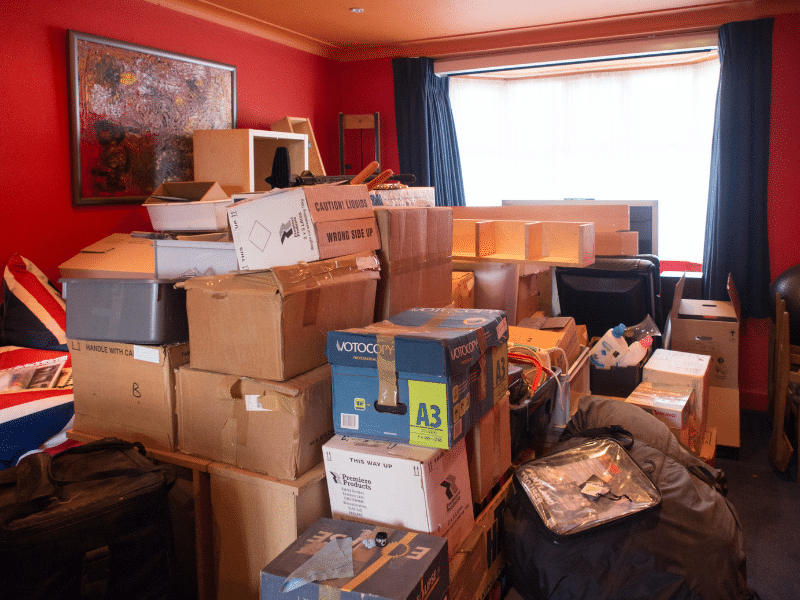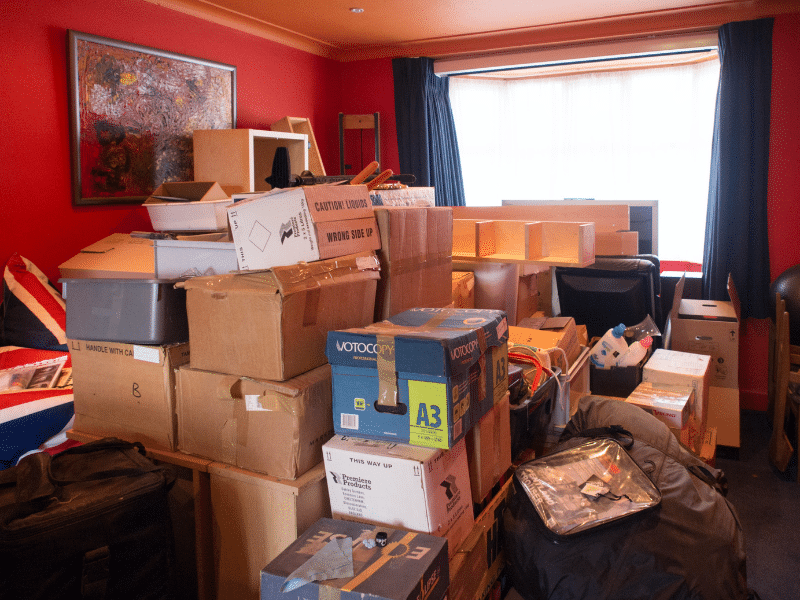 What are the possible causes of cargo damage?
To better protect shipment, you may want to know more about causes of cargo damage. There are a variety of types of cargo damage as the following.
A. Physical damage – Because of dropping, rolling, breaking , or a knock in transit. Even packed items can experience intense longitudinal and transverse forces during transit that could lead to so-called physical damage.
B. Wet damage – During transit, the shipment could travel through various climate zones and experience changes in different conditions; humidity, moisture, rain usually cause wet damage. 
C. Contamination damage – Both solid and liquid cargoes could be exposed to pollution and poison due to wrong containers and odour. 
D. Reefer-related damage –  power failure, malfunctioning of equipment, or other human error could lead to reefer-related damage, such as decay, bruising, and over-ripening.
E. Infestation damage – Insects and rodents typically cause infestation damage. Generally speaking, infestation damage is usually related to agricultural items.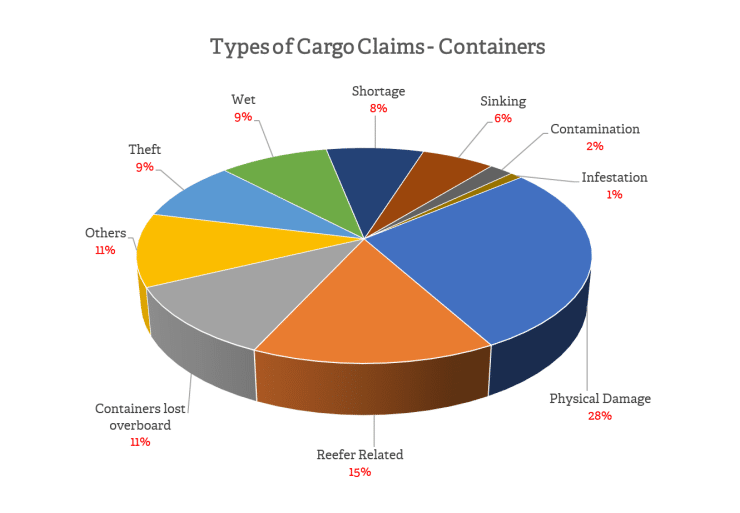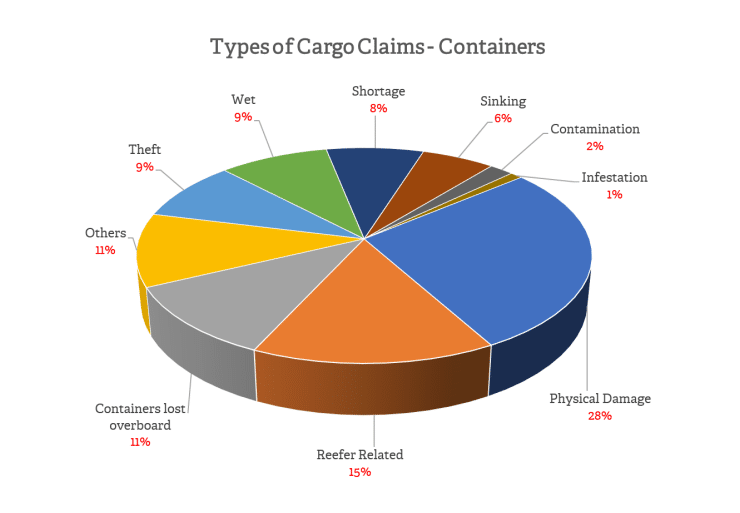 (Source:UK P&I Club)
According to the UK P&I Club, physical damage is the most common type of cargo damage  claims that accounts for 28%. 
Who is liable for damaged cargo?
Simply put, sellers have liability for improper packaging, while carriers take responsibility after taking charge of cargoes from sellers. Of course there are some factors out of carrier control; however, for the most common type of cargo damage claim, you may need some indisputable evidence.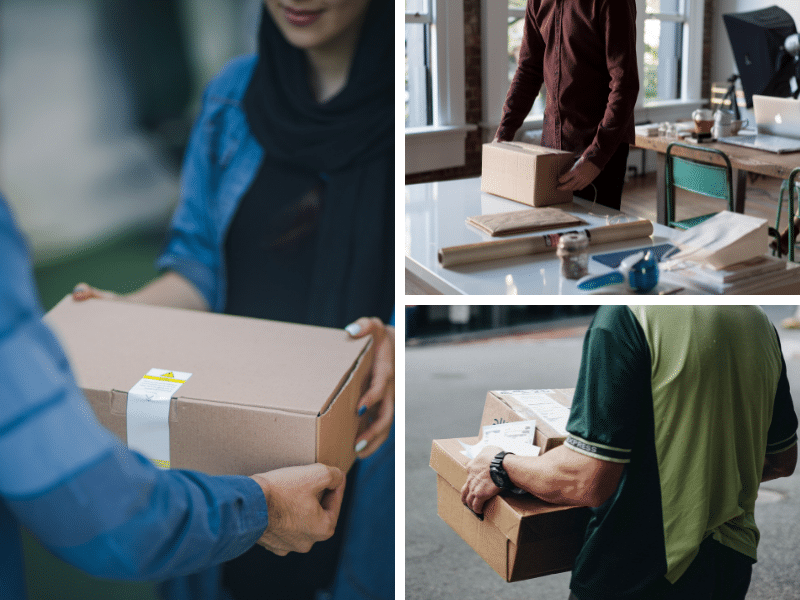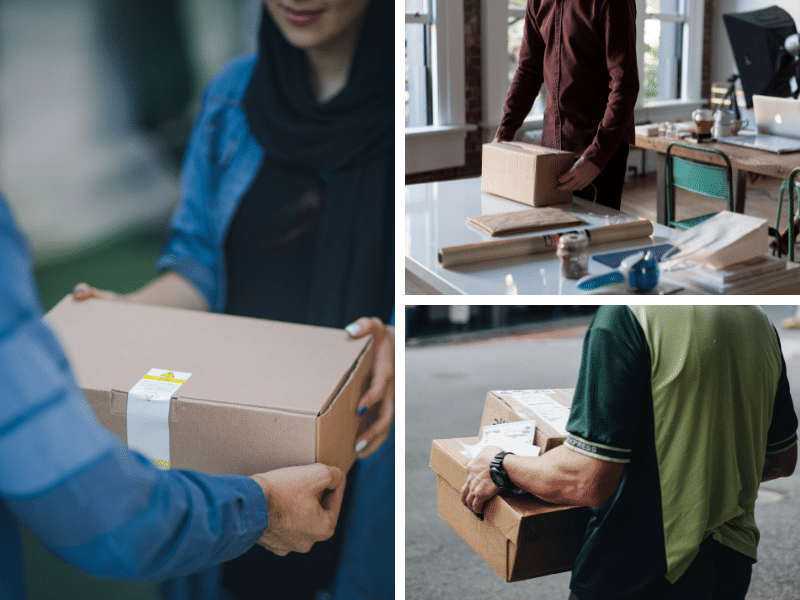 How can you handle physical cargo damage and prevent it?
Preventing cargo damage can be an effective way to save money on shipping, avoid damage claims, and maintain business reputation. 
A. Choose the correct type of container for your cargo, taking the weight and size of cargo into consideration. Make sure that the container you use is merely slightly bigger than the item to restrict the movement within the container, and it can carry the weight of the item.
B. For fragile products, you must wrap them respectively with proper material like bubble wrap and fill empty spaces in the container.
C. A study shows the damage rate typically drops by 50% or more when a shock monitor is in place. 
For items that tilting is unacceptable like chemical liquid,  Tilt Indicators can help monitor; for fragile, expensive, and delicate items, Shock Indicators can detect once a shock occurs. 
Besides the monitoring and detecting, affixing Shock Indicators / Tilt Indicators to your cargoes might be really effective once the carriers see the indicators, they know that the cargoes require additional care during shipping. 
What's more, with Shock Indicators or Tilt Indicators, even when cargo damage happens, you will get the indisputable and firm evidence to prove that the shipment was damaged, because the record can not be reset.