How to Secure Medical Equipment Transportation?
Medical equipment is essential for patient care, but sometimes it can seem like such a hassle to transport it without sustaining damage. The equipment is often highly sensitive and fragile, not to mention expensive. That's why we go over how to properly oversee shipping and care for any medical equipment you are transporting to your facility.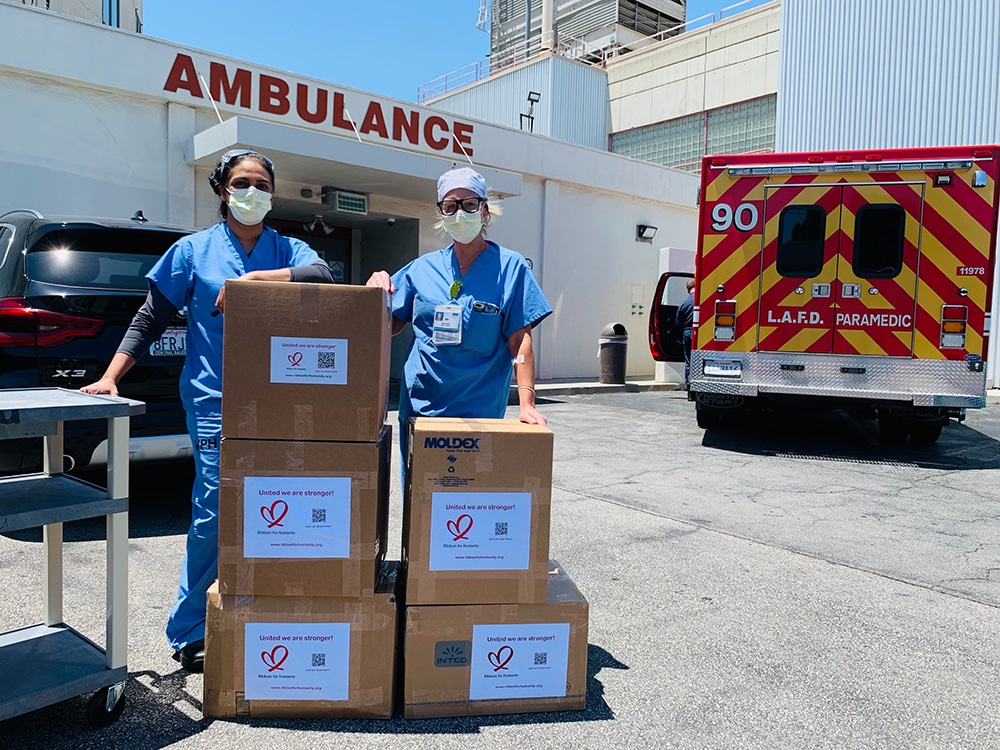 Characteristics of Medical Equipment Transportation:
Oversized Medical Equipment
Oversized medical equipment often requires the use of forklifts and cranes and semi-trucks to move your object from one place to another. The more movement it needs, the higher the risk of damage it has. When you follow every precaution, and ensure that only professionals are handling your machinery, you can be more confident that your equipment will arrive safely.
Sensitive Cargo
Sensitive cargo requires extra care to ensure your products arrive to your facility without damage or even technical issues. These extra features include GPS tracking, extensive delivery scheduling to your exact destination, secure carriage and warehousing, and heavy lifting equipment or stair climbers. Sensitive cargo can be anything from CT scanners, MRI machines, X-Ray machines, Surgical lab equipment, Dental chairs, Laboratory equipment, and so on. 
| | | | |
| --- | --- | --- | --- |
| | | | |
| Ophthalmic Microscope | Electrocardiograph | Surgical Lab Equipment | Dental Chairs |
Your priority is to get this important medical equipment to your destination without damage, so your client can start receiving the care you promise to deliver. By following protocols and going above and beyond the safety measures, your medical equipment is guaranteed to do the job well and keep your clients healthy.
Potential Transit Damage:
But there still lies one problem, during transit, your equipment can sustain more movement than your machinery can handle. Whether it's a tech or mechanical issue, both can be affected by movement and the elements, leaving your equipment damaged and sometimes unsuitable for use. 
If the damages are not easily tracked, you could possibly be responsible to replace the machinery yourself. That's why many medical companies opt for using impact indicator stickers and shipping tilt indicator to determine where damage may have happened so the accountability can fall in the right place. 
Potential Transit Damage Include: 
• Impact or Shock
• Vibration
• Moisture
• Dust
• Static charge
• Temperature
• Poor Handling
• Wrong Case/Packaging
| | | | |
| --- | --- | --- | --- |
| | | | |
| Moisture | Wrong Case/Packaging | Poor Handling | Impact or Shock |
Your medical device can undergo damages invisible to the naked eye from any of the potential transit threats. You can often spot the effects of bad impact or poor handling almost upon arrival, but in most cases, moisture, dust, static charge, temperature and vibration can actually cause damage to your medical devices without your knowing. These damages may be affecting you months after arrival.
Some of the time, these damages can be covered by warranties, but these transit damages can actually lead to wasted time in your facility, impacting your reputation or your ability to care for your patients in the way they expect of you. Unfortunately, some cases leave you with costly repairs or expensive return shipping.
To mitigate these risks, you can use impact indicator stickers and shipping tilt indicator to measure and track what your medial equipment undergoes before arriving at the final destination. They report damage the exact moment your equipment has sustained movement or exposure to elements beyond the set parameters. This places responsibility on whatever handler is maneuvering your equipment at the time of the damage. By using indicators, you can rest assured that your medical devices will receive the proper care during transit and will place accountability for payment on someone else if there is any damage. 
Wan-Yo's Solution: Impact Indicator Stickers & Shipping Tilt Indicator
Medical device manufacturers have everything to gain by using indicators to monitor the entire product transportation process.
Wan-Yo is the world's 2nd leading impact indicator manufacturers and the 1st largest in Asia. They value the safety of your products – no matter what they are. That's why they have gone the distance to ensure their impact indicator stickers are reliable and top quality. Medical personnel around the world can be sure that when they see a Wan-Yo indicator on the equipment, their medical devices are safe and ready to use, without unseen damage. They also can be sure that if the indicator display shows damage, Wan-Yo can track the damage and hold shippers reliable.
Tracking Tilt and Shock
Find the right impact indicator for your medical equipment to achieve ZERO loss during transit by looking through our large selection of tilt and impact indicators. You can be sure that with the right fit, you can detect and record shock during transportation or in storage with indisputable evidence of mishandling. Most importantly, these indicators help handlers know that you care that your goods arrive safely.
Track Temperature and Humidity
Remember to use indicators that track temperature and humidity so that you don't compromise your equipment's integrity. By using Wan-Yo indicators, your customers can rely on your good reputation and be sure your medical devices will suit their needs without breaking down from transit errors. Use Wan-Yo indicators to show your customers you care.
Read More


In 2018, a prominent medical equipment manufacturer finished orders for 12 X-ray machines and cheerfully shipped them to clients. Customers were dissatisfied with them.