Preface
Customers and distributors usually asked. "Are there any patent problems with Impact Label produced by WAN-YO and ShockWatch produced by SpotSee?"
To answer customers' question, we wrote an article to explain this issue.
Is Shockwatch Patent still valid?
The patent of Shockwatch is origin from the U.S. in 1976. After 20 years, patents generally makes the details of new technology publicly available, for exploitation by anyone after the patent expires, or for further improvement by other inventors. i.e. the patent has expired in 1996. Without the law effects, any capable manufacturers can produce and sell. Same as mobiles or TVs, manufacturers can produce and benefit from its sales after patent expiry. 
However, you should pay attention to, manufacturers who have the capacity to produce impact indicators that are not much in the world.
Is There Any Patents Difference between Impact Label and Shockwatch?
In the early stage, raw materials of ShockWatch are more susceptible to temperature and humidity changes, which affects the accuracy of the product. Therefore, we use the latest material technology to make Impact Label, which is less affected by temperature and humidity. Our technology is certificated by patent in 2014.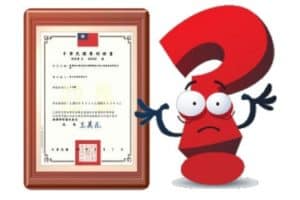 Do You Have Certified Patents and Related Certifications?
WAN-YO Enterprise has over 12 certified patents, the following is the patent certifications and lawyer declaration.
Can You Products Exports to the World?
WAN-YO has been engaged in the production of Impact Label and Leaning Label for over 10 years. We have agents and distributors over 50 countries in the world, and there are absolutely no problems with patents and trademarks.
For more details, please refer to "Patent and Certificate"